Contact us
In order to make it as easy as possible to get in touch with the Saudi ADHD Society, you can contact us via social media, send us messages by WhatsApp, email us, and call us. Whether you need advice, support, or are simply curious, we are here to serve you.
Social Media
You can follow us and talk to us on the following official accounts:
Contact Numbers
You can telephone or email the various departments in the Saudi ADHD Society with the numbers listed on the departments page. Our working hours are from 8:00am to 3:00pm Sunday to Thursday, except official holidays.
We also have a free consultation hotline from 6:30pm-8:30pm every Sunday.
Contact Form
To send a quick message by email, you can fill this online contact form, and we will respond within 24-hours.
Locations
If you'd like to drop in for a chat, or are attending a meeting, training, or support group, you can find our locations below.

Branches
الفروع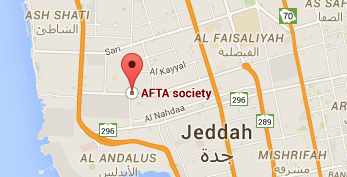 ---
Staff Directory
Looking for a particular department? Find a list of departments here, or search our staff directory.
---
Telephone Consultation
Do you need a specialized consultation? Why not participate in the Saudi ADHD Society's free telephone hotline (Mustashark – Arabic Page), or check out the other hotline services listed on the Mustashark program page.
---
Complaints
Should you have experienced less than satisfactory service from the Saudi ADHD Society, you can contact the executive team at any time by email at CEO@adhd.org.sa or to send urgent feedback to the CEO or board of directors please email feedback@adhd.org.sa. All messages are treated with complete confidentiality. Please see our policy on Infringement Reporting (Arabic) for more details.