Pediatric Leadership Alliance
The Saudi ADHD Society is committed to raising the quality of life of people with Attention Deficit Hyperactivity Disorder (ADHD) in Saudi Arabia.
ADHD is the most common behavioral disorder of childhood with a high socioeconomic impact if untreated. Over recent years, awareness of ADHD has begun to improve and an increasing number of people affected by ADHD are reaching out for help. With only 40 specialized ADHD physicians in Saudi Arabia, and 1.6 million Saudi children with ADHD, we had to come up with a strategy to ensure availability of diagnosis and treatment for these underserved families.
With the Pediatric Leadership Alliance (PLA), we foster leadership excellence among young Saudi physicians, empowering them to create positive change for people with ADHD.
The PLA is a 3-day interactive workshop incorporating ADHD clinical case studies, team-based exercises, and individual assessments to guide participants in their leadership journey. The program also invests in the Saudi co-faculty with a one-day train-the-trainer workshop led by the international experts.
In partnership with the American Academy of Pediatrics (AAP) we trained 140 physicians in 2012, and envision that within 5 years there will be an active network of dynamic young Saudi physicians spearheading tangible change for families affected by ADHD in every part of the Kingdom of Saudi Arabia.
[toggles class="yourcustomclass"]
[toggle title="Background" class="in"]
ADHD is a [tooltip type="link" link="http://pediatrics.aappublications.org/content/early/2013/02/26/peds.2012-2354.abstract" tooltip="Barbaresi WJ, et al. 2013″ style="top" ]chronic[/tooltip] neurodevelopmental disorder with [tooltip type="link" link="http://ajp.psychiatryonline.org/article.aspx?articleID=102072″ tooltip="Kieling C, et al. 2010″ style="top" ]childhood onset[/tooltip]. The [tooltip type="link" link="" tooltip="DSM-5, 2013″ style="top" ]most common[/tooltip] behavioral disorder of childhood, children with ADHD experience functional difficulties in [tooltip type="link" link="http://www.ncbi.nlm.nih.gov/pubmed/11352293″ tooltip="Herririas, CT. et al. 2001″ style="top" ]every aspect[/tooltip] of their lives, including behavior, academic achievement, and interpersonal relationships with family and peers; the combination of frustration, rejection, and failure can have a serious detrimental effect on developing [tooltip type="link" link="http://www.nimh.nih.gov/publicat/adhd.cfm" tooltip="NIMH 2007″ style="top" ]self-esteem[/tooltip]. In the long term, ADHD has a high [tooltip type="link" link="http://www.ncbi.nlm.nih.gov/pubmed/15946385″ tooltip="Matza LS, et al. 2005″ style="top" ]socioeconomic[/tooltip] [tooltip type="link" link="http://www.ncbi.nlm.nih.gov/pubmed/17556402″ tooltip="Pelham WE, et al. 2007″ style="top" ]impact[/tooltip] if [tooltip type="link" link="http://www.ncbi.nlm.nih.gov/pubmed/16135621″ tooltip="Jensen PS, 2005″ style="top" ]untreated[/tooltip], so it is essential that children with ADHD have access to physicians who can offer diagnosis and treatment.
In the U.S., latest studies indicate that [tooltip type="link" link="http://www.jaacap.com/article/S0890-8567(13)00594-7/abstract" tooltip="Visser SN, et al. 2014″ style="top" ]11%[/tooltip] of children have ADHD, whereas in Saudi Arabia, 15% of school-aged children are estimated to have ADHD. The population of Saudi Arabia is around 28 million, of whom 37.2% are under age 18, therefore around one and a half million children are living with ADHD in Saudi Arabia.
[/toggle]
[toggle title="Who treats ADHD?"]
Optimal treatment of ADHD is multi-disciplinary process involving a primary care physician as well as social workers, nursing staff and other medical team members.  In general, only children who are suspected to have comorbid psychiatric or neurological conditions along with ADHD need to be referred to specialists such as pediatric neurologists or child psychiatrists. Furthermore, even children who are referred to specialists for diagnosis will return to their primary care physician for long-term follow-up and management.
Up until the beginning of 2012 when we started this project, children with ADHD in Saudi Arabia were only treated by pediatric neurologists and child psychiatrists. The minimum number of pediatric neurologists should be one per 100,000 population; however with only 35 pediatric neurologists in the whole of Saudi Arabia the ratio is only 0.4 per 100,000. In 1990, there were no more than two or three child psychiatrists in the whole of Saudi Arabia, and as of today, there are still only around 6 serving the whole country. These specialists are certainly not sufficient to manage even a small proportion of potential ADHD patients, given the high prevalence.[/toggle]
[toggle title="What if they aren't treated?"]
ADHD is a lifelong disorder, with significant impairing symptoms persisting into teenage years for 70-80% and adulthood for 50%-65%. Children and teens with ADHD are prone to academic under-achievement, delinquency, crime, substance abuse, teen pregnancy, and traffic accidents. Consequently, healthcare costs are significantly higher for children with ADHD as well as their families. Among adults, impairment from ADHD can lead to a decrease in workplace performance, a higher rate of work-related accidents, additional missed workdays, difficulty accomplishing tasks in the workplace, and less job stability. The economic impact of these issues, both on the families affected and on the society and country as a whole are too severe to be ignored.
Such economic, social, and health costs are unnecessary. While ADHD itself is not preventable, the negative consequences stemming from the untreated disorder are. Research suggests that evidence- based behavioral and pharmacological interventions can reduce the incidence of criminality, school drop-out, and substance abuse among those suffering from ADHD. The burden of ADHD can be reduced, but only once access to care is improved.[/toggle]
[toggle title="The role of pediatricians"]The American Academy of Pediatrics (AAP) emphasizes the essential role that pediatricians and other primary care physicians should play in the successful long-term management of ADHD. However, in Saudi Arabia, there is little awareness of ADHD among primary-care physicians, and an unwillingness to become involved in management of psychiatric disorders.  Our research suggests that a variety of reasons contribute towards this reticence, including not identifying within themselves the potential for initiating change, lack of administrative and collegial support, lack of clear methodology for creating new initiatives, and unavailability of specialized resources to support physician development as leaders. Most physician's find themselves having to assume a role of leadership; but physicians' potentials as leaders are limited by the absence of a leadership-training component in the training of young physicians.[/toggle]
[toggle title="The Saudi PLA"]
In 2011, we partnered with the American Academy of Pediatrics to customize their leadership-training curriculum to address our particular needs in Saudi Arabia. This was the first time for the program to be held outside the United States where it is an exclusive, nomination-only training program.  The Saudi Pediatric Leadership Alliance (PLA) was inaugurated in Riyadh in February 2012 and was designed to stimulate the role of primary-care physicians in the treatment of ADHD and other chronic healthcare conditions by offering leadership training tailored for pediatricians using evidence-based leadership principles, to develop the core competencies for public health leadership and to encourage participants to take an active rather than passive leadership role in an interactive program that has been shown to be effective in creating long-term changes in physician behavior and maximizing patient satisfaction.
The program is tailored with a focus on ADHD care integrated into the curriculum, complemented by real case studies from local practice and accompanied by a comprehensive introductory course on ADHD diagnosis and management.
The most effective management of ADHD is a multidisciplinary process that requires cooperation and communication between team members, so the Saudi PLA includes multiple team-building exercises as well as team projects that solicit shared goals towards effective management of ADHD in the primary care setting around Saudi Arabia.
The Saudi PLA is conducted by a joint faculty of international presenters and national facilitators. The main lectures are presented by the international faculty, while the national faculty present real accounts of local experiences illustrating each of Kouzes' and Posner's five practices of exemplary leadership and also serve as group facilitators for each table of delegates. Through the experience of the local facilitators, this maximizes understanding, knowledge retention, and group interaction.[/toggle]
[toggle title="Program overview"]
The PLA is offered in the format of a series of lectures followed by other modalities shown to enhance participant interactions and opportunities to practice skills, including role playing, small groups discussion and reporting out, self-assessment, surveys, case studies and review of videotaped scenarios.
Participants are required to demonstrate understanding of quality management strategic planning conflict resolution, community program development, advocacy, and managing change through a series of role playing sessions, case discussions, and other interactive formats which have shown to be much more effective in creating long-term change in physician behavior than purely didactic methods.
By focusing the core curriculum and case studies on ADHD with problem-based learning and critical appraisal we ensure that all attendees will take home a clear vision of the potential to serve a neglected segment of the population.
The PLA program is based upon the definitive Five Practices of Exemplary Leadership developed by Jim Kouzes and Barry Posner.
[/toggle][/toggles]
Sponsorship
The Pediatric Leadership Alliance is just the beginning of a nationwide partnership of like-minded pediatric professionals, many of whom will go on to raise the level of services for ADHD in their regions, and all of whom will initiate change on some level.  Ultimately, the result of this initiative will be to radically improve the quality of life of all children and adults in Saudi Arabia who are living with ADHD and other chronic healthcare conditions.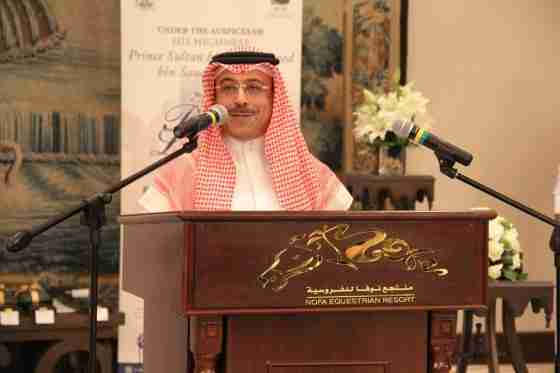 In order to realize this dream, we need to ensure the continuity of the movement we have created, but we cannot do it without the support of other organizations committed to sustainable social change in our community.
[button style="btn-info btn-lg btn-block" icon="glyphicon-info-sign" align="left" iconcolor="#1e73be" type="link" target="false" title="Why Sponsor the PLA?" link="https://adhd.org.sa/en/2014/03/23/sponsor-the-pediatric-leadership-alliance/"]
Previous Sponsors