Saudi PLA (Groups 4 & 5) غرد
What is the PLA?
The Pediatric Leadership Alliance (PLA) is a leadership training program developed and customised for young Saudi paediatricians and family physicians to give them the tools they need to lead the change for ADHD in every region of Saudi Arabia. Read more here.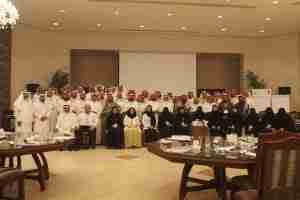 Program Overview
The PLA is offered in the format of a series of lectures followed by other modalities shown to enhance participant interactions48 and opportunities to practice skills, including role playing, small groups discussion and reporting out, self-assessment, surveys, case studies and review of videotaped scenarios.
Participants are required to demonstrate understanding of quality management strategic planning conflict resolution, community program development, advocacy, and managing change through a series of role playing sessions, case discussions, and other interactive formats which have shown to be much more effective in creating long-term change in physician behavior than purely didactic methods.
By focusing the core curriculum and case studies on ADHD with problem-based learning and critical appraisal we ensure that all attendees will take home a clear vision of the potential to serve a neglected segment of the population49.
The PLA program is based upon the definitive Five Practices of Exemplary Leadership developed by Jim Kouzes and Barry Posner50.