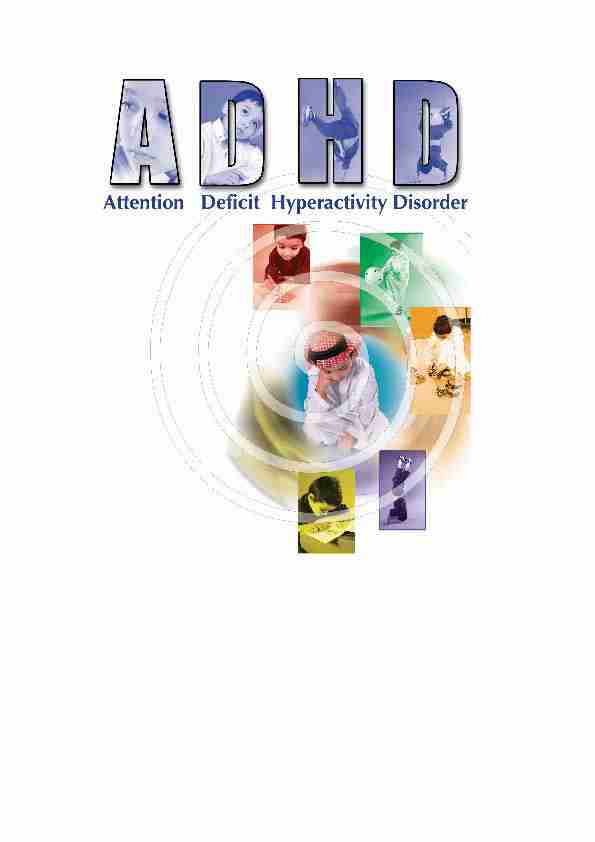 التاريخ: Tuesday 7 December 2004
الوقت: 7:00 am – 5:00 pm
Held at KFSH&RC in December 2004, this was the first conference in Saudi Arabia about ADHD (Attention Deficit Hyperactivity Disorder).
Date: 7-8 December 2004 /  24-25 Shawwal 1425
Official conference website: First Middle Eastern Symposium on ADHD
Welcome
Dear Colleagues and Friends,
Welcome to the First Middle Eastern Symposium on Attention Deficit Hyperactivity Disorder (ADHD). Over the course of the next two days, we will examine region-specific issues in the diagnosis, treatment, and management of ADHD.  The topics we will address include those of concern to parents and educators, as well as those of interest to healthcare professionals.
We have invited an esteemed panel of experts who will introduce us to ADHD, discuss school problems, strategies for managing ADHD at home and methods for dealing with ADHD in later life.  For the specialists, we will provide an in-depth look at ADHD from a multidisciplinary perspective.  There will be a number of parallel sessions held in Arabic and English, with presenters joining us from around the Kingdom of Saudi Arabia, in addition to guest speakers from the Gulf states and further abroad.
We are eager to take this opportunity to initiate national and international participation and cultural exchange.  Many ties have already been formed since the recent establishment of the ADHD Support Group.  We are confident that the ties forged by this symposium will be the beginning of further institutional cooperation.
During the break, take the opportunity to visit the Trade how, where you will find various teaching aids and educational toys on display.  The Trade Show will begin at 9:00am on Tuesday, 6 December 2004, and will run for the duration of the symposium.  The trade show area will be in the main hospital lobby of KFSH&RC, in close proximity to the main symposium events.  Please do not miss the chance to visit our sponors' stands in the exhibition area of the postgraduate centre.
The program is structured to provide ample time for informal discussions and maximum opportunities for interaction among participants.  In addition, a banquet will be held in the evening of 7 December to which all participants are cordially invited.
On this note, I encourage all of you to utilise this symposium to share your knowledge and experience.  I am certain that this platform will enable you to foster meaningful collaborations and establish networks that will enhance your homes, schools, and practices, and ultimately improve the quality of life for children with ADHD in order that they may become successful, productive and active members of our society.
Suad Al-Yamani, MD
Organizing Committee Chair
Organizing Committee
Suad Al Yamani, MD
Organising Committee Chair
Head, Section of Pediatric Neurology
Department of Neurosciences
KFSH&RC, Riyadh
Omar Dabbagh, MD
Consultant Pediatric Neurologist
Department of Neurosciences
KFSH&RC, Riyadh
Hesham Aldhalaan, MD
Consultant Pediatric Neurologist
Department of Neurosciences
KFSH&RC, Riyadh
Mohammed Aldosari, MD
Consultant Pediatric Neurologist
Department of Neurosciences
KFSH&RC, Riyadh
Naser Al Mousah, Ph.D.
Director, General Council for Special Education
Ministry of Education
Riyadh, Saudi Arabia
Ebrahim Abu Nayan, MD
Professor of Special Education
College of Special Education
King Saud University
Riyadh, Saudi Arabia
Michael Nester, Ph.D.
Consultant Clinical Neuropsychologist
Department of Neurosciences
KFSH&RC, Riyadh
Fath Abdul Raheem, MD, FRCP
Consultant Psychiatrist
Department of Neurosciences
KFSH&RC, Riyadh
Pamela Page
Conference Coordinator
Academic & Training Affairs
KFSH&RC, Riyadh
Jeremy Varnham
Conference Secretary
Department of Neurosciences
KFSH&RC, Riyadh
Jennifer Perry
Conference Secretary
Academic & Training Affairs
KFSH&RC, Riyadh
Scientific Committee
Mohammed Aldosari, MD
Scientific Committee Chair
Consultant Pediatric Neurologist
Department of Neurosciences
KFSH&RC, Riyadh
Heba Atya, Ph.D., CCC-SLP
Speech Pathologist
Dept. of Speech Pathology
KFSH&RC – Jeddah
Generoso Gascon, MD
Director, Pediatric Neurology
Dept. of Neurosciences
KFSH&RC – Jeddah
Ahmad Hassan, Ph.D.
Consultant Clinical Neuropsychologist
Department of Neurosciences
KFSH&RC – Riyadh
Fatimah Al Hayder, MD
Associate Professor
Department of Psychiatry
King Khaled University Hospital
Mohammed Al Muhaizea, MD
Consultant Pediatric Neurologist
Department of Neurosciences
KFSH&RC – Riyadh
Omar Almodayfer, MD
Head, Dept. of Psychiatry
King Fahad National Guard Hospital
Riyadh
Sahar Al Khashrami, Ph.D.
Section of Special Education
College of Education
King Saud University
Mona Al Shaghaa
Deputy Director
ADHD Support Group
KFSH&RC – Riyadh
Scientific Program
Day 1: Tuesday, 7 December 2004
English Session 1
Session Chairpersons:  Dr Saleh Al Shebil & Dr Abdullah Al Dowaish
8:00 – 8:30
Overview of ADHD
Dr Ahmed Al Ansari
8:30 – 9:00
ADHD as a Biological Disorder
Dr Generoso G. Gascon
9:00 – 9:30
Psycho-Social Profile of ADHD in Saudi Children
Dr Ahmad Hassan
9:30 – 9:45
Q&A
9:45 – 10:00
Coffee Break
English Session 2
Session Chairpersons: Dr Saad Al-Shahwan & Dr Yousef Al-Semaan
10:00 – 10:30
Diagnosis and Differential Diagnosis of ADHD
Dr John Fayyad
10:30 – 11:00
Clinical Screening Tools
Dr Michael Nester
11:00 – 12:00
Holy Quran & Opening Ceremony
12:00 – 13:00
Prayer and Lunch
English Session 3
Session Chairpersons: Dr Lamia Jad & Dr Jamal Qurashi
13:00 – 13:20
Multidisciplinary Treatment Model
Dr Ahmed Al Ansari
13:20 – 13:50
Pharmacological Therapies
Dr Omar Al Modayfer
13:50 – 14:20
Non-Pharmacological Therapies
Dr Ahmad Hassan
14:20 – 14:50
Platform Presentation 1ADHD Among Saudi Primary School Children
Dr Jamal Al Hamed

Social Skills Training for Children with ADHD

Dr David Mellor

14:50 – 15:10
Q&A
15:10 – 15:30
Prayer and Break
15:30 – 17:00
Expert Round Table Discussions: Diagnostic and Treatment Challenges
Dr Generoso Gascon, Dr John Fayyad, Dr Fath Abdul Rahim, Dr Ahmed Al Ansari
Day 2: Wednesday, 8 December 2004
English Session 4
Session Chairpersons: Dr Waleed Al Tuwaijri & Dr Cheryl Oandasan
8:00 – 8:30
ADHD Co-Morbidities
Dr Fatimah Al Hayder
8:30 – 9:05
Management of ADHD with Co-Morbidities
Dr John Fayyad
9:05 – 9:30
Language Difficulties in Children with ADHD
Dr Heba Atyah
9:30 – 10:00
Platform Presentation IICo-Morbidities of ADHD Among Outpatient Children
Dr Hossin Baghooli

Effect of Parent Management Training
Dr Ahmad Ghanizadeh

10:00 – 10:15
Q&A
10:15 – 10:30
Coffee Break
English Session 5
Session Chairpersons: Dr Abdulaziz Al Rowaished & Dr Ahmad Al Rumayyan
10:30 – 11:00
Longitudinal Course of ADHD
Dr Mohammed Jan
11:00 – 11:30
Adult ADHD Challenges
Dr Hakam Khair
11:30 – 12:00
Impact on School, Work, and Social Life
Dr Marwan Al Sharbati
12:00 – 12:15
Q&A
12:15 – 13:15
Prayer and Lunch
English Session 6
Session Chairpersons: Dr Hoda Kattan & Dr Rashed Al-Abdulkareem
13:15 – 13:45
Public Health Burden of ADHD
Dr Nihal Erfan
13:45 – 14:05
Challenges in Saudi Arabia: Parents' PerspectiveMrs Mona Al Shaghaa
14:05 – 14:30
Challenges in Saudi Arabia: Educators' Perspective
Dr Ebrahim Abu Nayyan
14:30 – 15:00
Platform Presentation IIILinguistic Disabilities in Children with ADHD
Dr Nahla A. Rifae

Teachers' Awareness about ADHD
Dr Marwan Al Sharbati

15:00 – 15:15
Q&A
15:15 – 15:30
Prayer and Break
15:30 – 16:30
Recommendations and Symposium Closing Comments
Dr Nasr Al-Mousah, Dr Suad Al-Yamani, Dr Rashed Al-Abdulkareem, Dr Ebrahim Abu Nayyan
Exhibitors
Jarir Bookstore
Obeikan Bookstore
Fanateer Toys
Almothalath Toys
Early Learning Centre
Aramco Hospital
Madars Almadrasa
Alrowdah Alshamelah
Dhahran Schools
ADD Warehouse
Bareed Almoalem Magazine
https://adhd.org.sa/?p=2133